Expert Toxic Black Mold Removal Services in Atlanta, GA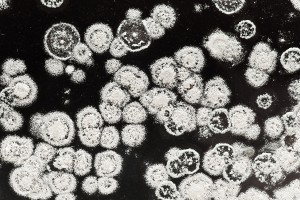 If you are concerned about toxic black mold growth in your home or business in Atlanta, Georgia, turn to Abatement Solutions Inc. Unlike companies that only offer mold remediation services in addition to their primary line of work, we specialize in black mold removal, so we have greater expertise on this issue than you will find at many other firms. When you contact us about the black mold problem in your building, we will listen carefully to your concerns, offer a clear explanation of the threat black mold might pose to the occupants of your building, and provide a detailed, step-by-step plan to remove the mold and prevent it from returning. We guarantee that after our work is done, an independent mold inspector will provide you with a clearance letter stating that the mold levels in your building have been returned to healthy levels.
To address your toxic black mold problem, we will:
Identify the black mold – Our inspection team will complete a comprehensive assessment of your building in Atlanta, GA, searching your basement, crawl space, attic, and living areas for signs of toxic black mold. If needed, we will have an air sample tested to give you an objective confirmation of the mold contamination.
Eliminate the black mold – Our Certified Mold Remediation Contractors will utilize mold remediation tools such as air scrubbers with HEPA filters, peroxide-based cleaners, and EPA-registered fungicides to kill the mold and remove it from your property.
Ensure the black mold won't return – Once we have removed the mold, we will spray a preventive coating on the mold-damaged surfaces in your building, as well as the surfaces where mold could grow in the future, preventing the black mold growth from returning. We back this preventative treatment with an exceptional 10-year warranty.
To rid your building of toxic black mold and make the space a healthy environment, contact "The Mold Removal Experts!" at Abatement Solutions Inc. today. We proudly serve residential and commercial customers throughout Atlanta, GA.