Abatement Solutions – A Full-Service Mold Remediation Specialist Serving Residential and Commercial Clients in Atlanta, GA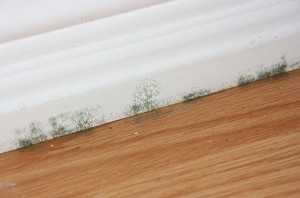 One mold remediation company in Atlanta, Georgia, stands out as the ideal company to eliminate the mold problem that you face – Abatement Solutions, Inc. We serve a wide range of residential and commercial clients, providing them with personalized service every step of the way. Unlike companies that offer mold remediation services on the side but focus mainly on their primary line of work, we specialize in identifying, removing, and preventing dangerous mold growth, so we have greater expertise on how to make your home or business in Atlanta, GA, safe again.
Abatement Solutions will promptly and effectively eliminate the mold in your building. Benefits include:
A single-source solution – As a full-service mold remediation company, we'll handle all aspects of the work needed to needed to restore your home or business to its pre-mold condition.
Objective proof that we've solved the problem – After we've treated an indoor space that people occupy, we'll have a third-party inspector test the air quality to confirm that we've made the area safe for inhabitants.
Confidence that the mold won't return – By carefully applying a preventative mold treatment in your house or commercial property, we'll stop the mold from growing back. We stand behind this service with a strong 10-year warranty.
With a single phone call to Abatement Solutions, you'll ensure that your home or business in Atlanta, GA, will be made safe again. To discuss your mold remediation needs, contact Abatement Solutions today.