Mold Removal Specialist Serving Home and Business Owners in Atlanta, GA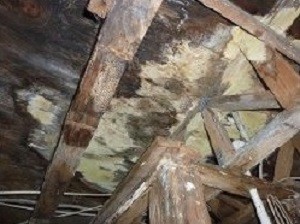 Abatement Solutions, Inc. is a trusted mold removal specialist that proudly serves Atlanta, Georgia, and surrounding areas. We can thoroughly inspect your property for mold, remove any mold we discover, rebuild any damaged parts of your home or business, and prevent the mold from returning again.
The following are some reasons to choose Abatement Solutions for mold removal:
If we treat an indoor area that people occupy, we will have an independent inspector test the air quality afterward to confirm that we have made the space safe again for inhabitants.
While many other companies in Atlanta, GA, only perform mold remediation work on the side while they focus primarily on their main business, Abatement Solutions works solely in treating mold, which means we are a mold removal specialist with exceptional expertise.
We use the most effective mold remediation tools available, including a powerful, EPA-registered fungicide that is so effective it is used to maintain a sanitary environment in hospitals and schools.
We will assign a single point of contact to your project – either the company's owner or a project manager – so you will have one person who is available at all times to address your questions or concerns.
We back our mold prevention services with a 10-year warranty, so you can rest easy knowing that in the unlikely event that mold returns, we will treat it for free.
To discover the Abatement Solutions difference for yourself, contact us today. We are proud to be the go-to mold removal specialist for realtors, residential and commercial property owners, property management companies, and others in Atlanta, GA.