The Mold Removal Specialists of Choice in Cumming, Georgia – Abatement Solutions, Inc.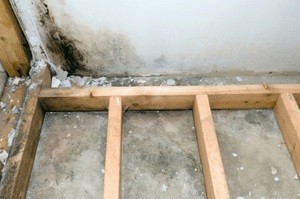 If you think you require mold removal services for your home or business in the Cumming, Georgia, area, act quickly to address the mold problem before it spreads. When the right conditions exist for mold to grow in your house or commercial building, mold colonies can seem to expand dramatically "overnight," posing health risks to the people inside and inflicting costly damage to your home or business. At Abatement Solutions, Inc., we have the expertise needed to promptly remove the mold from your property and prevent it from returning.
No matter how extensive of a mold contamination you face, or where in your property the mold has grown, we'll tailor a specialized mold removal program to make your home or business in Cumming, GA, a healthy environment once again. With Abatement Solutions, you'll enjoy:
Comprehensive mold solutions – Our expert team will handle your mold problem from start to finish, performing your mold inspection, removal, prevention and rebuilding of mold-damaged surfaces to provide you with a convenient single-source solution to your mold problem.
Proof that we've made your home or business safe – After we've treated a space that people will inhabit in your home or business, we'll have a third party inspector test air samples to provide you with objective confirmation that we've removed the hazardous mold contamination.
Confidence that the mold problem won't return – Our mold prevention treatments, which we back with a 10-year warranty, will keep hazardous mold growth at bay, ensuring that you won't require mold removal services again for many years to come.
To make your home or business safe for the people inside, contact "the mold removal experts!" at Abatement Solutions today. We offer a full range of mold removal services to clients throughout the Cumming, GA, area.