Eliminate the Mold in the Crawl Space of Your Home in Atlanta, GA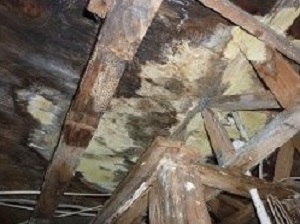 Have you noticed signs of mold growth in the crawl space under your home in Atlanta, Georgia? If so, you're not alone. Mold is quite common in Georgia, where the high humidity allows it to thrive in dark, poorly ventilated areas, such as crawl spaces. Unfortunately, what can seem like an isolated mold problem in your crawl space can send mold spores into the living areas of your home, jeopardizing your health. If you want to resolve this problem, you can rely on Abatement Solutions Inc. to identify the extent of the mold contamination and utilize the most effective mold remediation techniques to ensure your house is a safe environment for you and your family. Our experienced Certified Mold Remediation Contractors have removed crawl space mold for families throughout Atlanta, GA, so we know what steps to take to put an end to the mold contamination. In fact, we guarantee that if any mold reappears within 10 years on the surfaces we treat, we will return to your home and remediate the problem for free.
To remove your crawl space mold, we will:
Extract any water that has allowed the mold to grow
Contain the mold contamination, using barriers and air scrubbers to prevent mold spores from infiltrating into other parts of your residence
Clean the moldy surfaces using a peroxide-based solution and remove any mold-impacted items that can't be cleaned
Apply an EPA-registered fungicide that will kill any remaining mold spores as well as many other pathogens that may be present in your crawl space
Treat the affected surfaces with a preventative coating so your mold problem won't return
To eliminate the mold growth in the crawl space under your Atlanta, GA, home, contact Abatement Solutions Inc. today.