Full-Service Mold Removal Specialist Serving Residential and Commercial Clients in Brookhaven, GA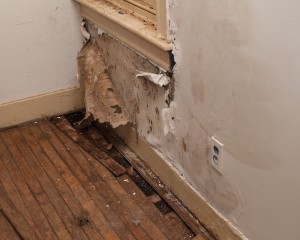 When you hire a mold removal company to address hazardous mold growth in your home or business in Brookhaven, Georgia, choose a specialist that can promptly provide an effective solution to the problem. Elevated levels of mold can cause health problems for the people inside of your building and inflict costly damage to your property. So, you want to choose a company with a proven track record of success. At Abatement Solutions, Inc., we've demonstrated our ability to execute specialized mold removal programs for a wide range of residential and commercial clients. Whether you have mold in a crawlspace, attic, bathroom, kitchen, basement, or any other area of your house or commercial building, we'll utilize the most effective mold removal techniques and equipment to make your home or business in Brookhaven, GA, safe once again. With us, you'll enjoy:
Comprehensive mold solutions – To make the mold removal process as convenient as possible for you, we'll handle your mold inspection, remediation, reconstruction, and prevention, so you will have one exceptionally qualified specialist handle the project from start to finish.
Objective confirmation that we've made your home or business safe – After we've removed mold from an area of your property that people inhabit, we'll have an independent lab test air samples so you can know for sure that we've made the air quality safe again.
Protection against having mold return – We have such faith in our preventative mold treatments that we back them with an extraordinary 10-year warranty, so you can rest easy knowing that we'll remediate any mold that reappears on the surfaces we treat, at no charge to you.
To put this important project in the hands of a trusted mold removal specialist, contact Abatement Solutions today. We look forward to making your home or business in Brookhaven, GA, a healthy environment once again.