Home Mold Removal Specialists in Atlanta, GA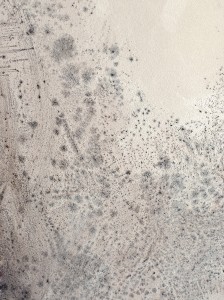 Home mold removal services are likely not something you planned on needing. As commonly happens to homeowners in Atlanta, Georgia, you've discovered signs of mold growth and are now trying to determine how you should address the problem. If you are searching for trusted mold specialists who can handle all the work needed to make your home safe again, look to Abatement Solutions, Inc. We are a full-service mold removal company that can identify the extent of your mold problem, promptly remove the mold from your property, and prevent the problem from returning.
We can remove mold from anywhere in your Atlanta, GA, home, including:
Basement
Attic
Crawl space
Bathrooms
For your peace of mind, we stand behind our home mold removal services with a certification letter guarantee. This means if we treat a space in your home that people occupy, we will have an independent mold specialist come test air samples in the space to provide objective proof that the hazardous mold growth is gone. You can also rest easy knowing that our protective coatings are backed by a 10-year warranty. In the unlikely event that mold grows again on the surfaces we treat, we will remediate the mold free of charge.
Throughout the mold remediation process, you can count on receiving phenomenal customer service every step of the way. You will have one point of contact at our company – either the owner or a project manager – who you can reach out to at any time with your questions or concerns.
For more information, contact Abatement Solutions today. We are a trusted home mold removal company that serves residents of Atlanta, GA, and surrounding areas.