The Mold Removal Company of Choice in Johns Creek, GA – Abatement Solutions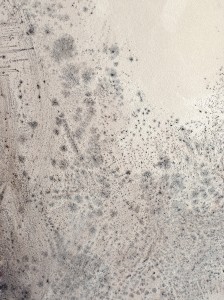 If you need a mold removal specialist for your home or business in Johns Creek, Georgia, look no further than Abatement Solutions. Over the years, we have become the mold remediation company of choice for a broad range of property owners, realtors, management companies, and developers. Our experienced team can eliminate hazardous mold growth in any part of your building, including your living or working area, crawl space, attic, or basement. In fact, we guarantee that after we've completed mold removal work in any living or working area of your building, an independent inspector will certify in writing that we have returned the mold presence to healthy levels.
As a full-service mold removal company, we offer:
Mold inspections – Our expert inspectors will scour your Johns Creek, GA, home or business, looking for visual indications of mold growth. We will also have an independent inspector test indoor air samples as needed to provide you with objective confirmation of a mold problem before we offer a free estimate on our mold removal services.
Mold remediation – Our Certified Mold Remediation Contractors will use proven-effective mold removal techniques to kill the mold and remove it from your building without allowing the contamination to spread. We will use mold remediation tools such as air scrubbers, water extractors, and EPA-registered disinfectants to make your building a safe environment once again.
Mold prevention – We will also treat unfinished surfaces in your building with a protective coating that will prevent the mold from returning. We back this preventative treatment with a 10-year warranty, which assures that if any mold grows back on the treated surfaces, we will remediate the mold, free of charge. We also offer an incredible mold prevention treatment for new construction, which comes backed by a transferrable 25-year warranty.
Reconstruction services – Our craftsmen can rebuild virtually any surface in your building that has been damaged by mold. This includes replacing drywall, baseboards, flooring, entire walls, and any doing other general construction work that you need to return the building to its previous condition.
To learn about the mold remediation services we offer in Johns Creek, GA, contact "The Mold Removal Experts!" at Abatement Solutions today.