Mold Removal Issues Explained: The Areas of Your Home in Atlanta, GA, that are Most Likely to Support Mold Growth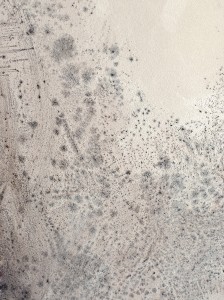 Homeowners in Atlanta, Georgia, commonly require professional mold removal services. Because of the climate in this region, many areas of the home provide the type of environment that allows mold to thrive. For instance, basements in this area often have mold problems due to high humidity. Mold also frequently grows inside of crawlspaces, where it can be found on floor joists, subfloors, girders, and posts. This occurs when warm, humid air enters a ventilated crawlspace from outdoors and quickly cools, creating condensation inside the crawlspace that allows mold to grow.
Mold removal is often required to eliminate mold that has grown in upper-level living areas of the home as well. Mold may grow under a sink in a bathroom due to the high moisture content in the air from people taking showers, or it may grow behind drywall due to a plumbing leak.
No matter where you have mold growing in your home in Atlanta, GA, Abatement Solutions Inc. can identify the cause of the problem, eliminate the mold, and prevent it from returning. Plus, after we complete the mold removal, we can rebuild any areas that the mold has damaged and make your home look as good – or better – than it did before the mold growth occurred. Contact Abatement Solutions today to discuss your mold remediation needs. We proudly offer comprehensive mold removal services for residents of Atlanta, GA, and surrounding communities.