Black Mold Removal Specialists Serving Residential and Commercial Clients in Gwinnett, GA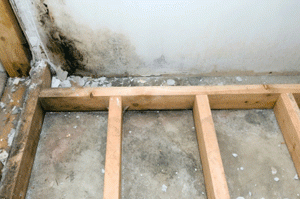 If you need a company that specializes in black mold removal, and your home or business is located in or near Gwinnett, Georgia, look no further than Abatement Solutions, Inc. Unlike many companies that only offer mold remediation services on the side, our team of certified mold remediation contractors has worked day in and day out for years solely handling mold inspections, removal, and prevention, so we have exceptional expertise with eliminating toxic black mold and preventing it from returning.
To begin to process of making your home or business a safe environment, one of our certified inspectors will complete an extensive visual assessment of your building, looking in areas where black mold is most likely to grow, such as in a dark, humid, and poorly ventilated basement. If needed, we can create openings to look in walls, and we can look under carpet as well if we have reason to believe that there's black mold growing underneath. At this stage, we'll also utilize air sample testing as needed to confirm hidden mold growth, having samples tested by third party inspectors to give you objective confirmation of your need for professional black mold removal services.
If we do identify a serious black mold problem, we'll provide you with a free estimate and propose a detailed mold treatment regimen to kill and remove the toxic black mold, and prevent it from returning. After we have treated a living area in your home or business in Gwinnett, GA, we guarantee to have an independent mold inspector confirm that we have restored the space to a healthy environment that is safe for inhabitants.
As part of our black mold removal services, we will provide:
Comprehensive black mold removal – Depending on the nature of the black mold contamination in your property, we'll utilize an appropriate combination of treatment methods, such as air filtration using HEPA filters and disinfecting using EPA-registered fungicides.
Long-lasting black mold prevention – We'll apply mold-resistant coatings to any unfinished surfaces that are at risk of toxic black mold growth. We back this phenomenal protective treatment with an exceptional 10-year warranty for your peace of mind.
If you want prompt and precise black mold removal services from experienced specialists, contact Abatement Solutions today. We look forward to discussing how we can make your home or business in Gwinnett, GA, a safe environment once again.