Searching for a Mold Removal Service in Atlanta, GA? Look to Abatement Solutions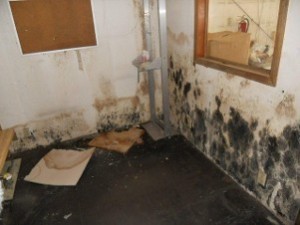 Abatement Solutions, Inc. offers a comprehensive mold removal service for home and business owners in Atlanta, Georgia. If you have discovered signs of mold growth, give us a call. We will gladly answer any questions you have and develop a plan to begin making the space a healthy environment once again.
As a full-service mold company, we can perform all the work that is needed to return your home or business in Atlanta, GA, to its pre-mold condition. Our mold removal service involves the following steps:
Inspection – We will perform a thorough visual inspection and possibly also have an independent specialist test air samples to determine the extent of the mold growth.
Removal – We will use a variety of tools including containment barriers, air scrubbers, peroxide cleaners, and fungicides to kill mold and remove it from your property. If we treat an indoor space that people occupy, we will have a third party test the air there after we've finished our work so you can know for sure the space is safe.
Reconstruction – We can perform any general construction work that is needed to restore the space to its original condition, replacing things like damaged drywall and baseboards.
Prevention – We can apply a powerful preventative treatment inside your home or business that will prevent mold from growing there again. We have such faith in this service that we back it with a 10-year warranty.
For an effective solution to your mold problem, contact Abatement Solutions today. We offer our mold removal services to residential and commercial clients in Atlanta, GA, and surrounding areas.