If You Notice Mold in Your House in Alpharetta, GA, Turn to Abatement Solutions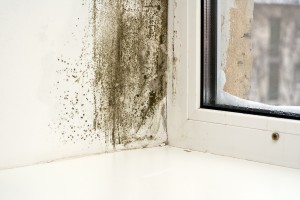 If you have recently noticed signs of mold in your house and you live in Alpharetta, Georgia, turn to Abatement Solutions Inc. While many other companies offer residential mold remediation services in addition to their primary line of work, we specialize in mold inspections, remediation, prevention, and reconstruction. Our certified inspectors will assess your property, determine the location and extent of your mold problem, and propose a detailed mold treatment plan to eliminate the mold contamination.
To remove the mold in your home, we'll use the most appropriate combination of mold remediation methods, including extraction of the moisture source that has allowed the mold to grow, containment and filtration of mold spores using air scrubbers, safely bagging and removing unsalvageable building materials, and disinfecting the areas where the mold had grown. Next, we'll apply a preventative treatment to any unfinished surfaces – such as drywall or framing – that might otherwise facilitate the growth of mold, and replace any walls, baseboards, or other materials that the mold has damaged beyond repair. After we remediate mold in the living areas of your home, we will have an independent mold inspector test an air sample in the space to confirm that we have eliminated the hazardous mold growth.
Our certified mold remediation contractors can remove the mold in your Alpharetta, GA, house, no matter where it is growing. We can restore your:
Living areas
Wall cavities
Carpet
Crawl spaces
Basements
Attics
Cabinets
And anywhere else
Contact Abatement Solutions today to eliminate the mold in your house in Alpharetta, GA, or a nearby community.