Black Mold Removal Services for Homeowners and Businesses in the Roswell, GA, Area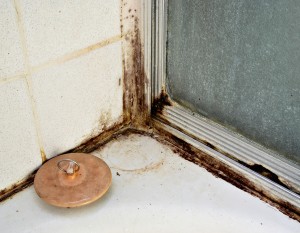 Do you suspect you need black mold removal services? If so, seek out a black mold specialist in the Roswell, Georgia, area that you can rely on for all the services you need to make your residential or commercial property a safe environment once again. Toxic black mold has received its scary reputation for good reason – it releases hazardous mycotoxins, which can aggravate allergies and cause a range of problems with respiratory and immune systems. At Abatement Solutions, Inc., we specialize in black mold removal, so we have the training, equipment, and experience needed to eliminate black mold infestations big and small, no matter where they occur in your property.
If you think you may have black mold growing in your property, our certified inspectors can complete a thorough visual assessment, looking inside walls and under carpet as needed to detect the source of any moldy smells. We can also have air samples tested to detect unseen toxic black mold. Once we have determined the location and extent of the dangerous mold growth, we'll utilize the following black mold removal methods to restore the indoor air quality of your property in Roswell, GA:
Extract the moisture source that has allowed the mold to grow
Contain the toxic black mold with plastic barriers, keeping the quarantined space under negative pressure to prevent the problem from spreading
Clean away the mold using an advanced peroxide cleaner, which will also remove stains and odors caused by mold
Kill any remaining mold using an EPA-registered fungicide, which will also eliminate a broad spectrum of other pathogens to support a sanitary environment
Apply a durable mold-resistant coating to the at-risk surfaces in your property to prevent the mold from returning
After we've completed black mold removal work in any living area in your Roswell, GA, property, we'll have an independent mold testing group confirm that we've made the environment safe for inhabitants. To learn more about our services, contact Abatement Solutions today.