Mold Removal Specialist Serving Roswell, GA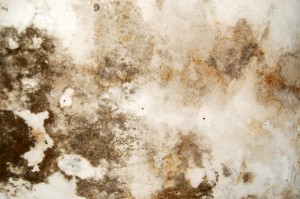 If you need mold removal services in Roswell, Georgia, turn to the mold experts at Abatement Solutions. Unlike some companies that only offer mold remediation services in addition to their primary line of work, we focus entirely on identifying, removing, and preventing unhealthy mold growth. Because of our thoroughness and expertise, we remain the preferred mold removal company for realtors, developers, property owners, and management companies alike.
When you contact us about your mold problem, we will first inspect your property and if needed have air samples taken by a mold inspector so we can determine the best course of action. If you do require mold remediation, we will gladly provide you with a free estimate. To treat the mold, our Certified Mold Remediation Contractors will use the right combination of the following mold removal methods to make your Roswell, GA, home or business a healthy environment once again:
Quarantining the mold problem using containment barriers, which will prevent mold spores from infiltrating other parts of your building
Extracting any standing water or other sources of moisture that have allowed the mold to grow
Cleaning of the mold-damaged surfaces with a low-VOC advanced peroxide cleaner, which will remove any mold stains and odors
Eliminating any remaining mold using SHOCKWAVE®, a EPA-registered disinfectant that will kill the mold and a wide range of other pathogens
Preventing the mold from returning by treating any at-risk unfinished surfaces with a protective coating, which we back with an exceptional 10-year warranty
After we remove any mold from a living area in your building, we will have an independent mold inspector test an air sample from the space to confirm that our mold removal services have returned the space to a healthy environment.
To discuss your mold remediation needs, contact "The Mold Removal Experts!" at Abatement Solutions today. We offer mold remediation solutions to residential and commercial clients throughout Roswell, GA, and the surrounding areas.