Expert Mold Detection Services for Homeowners and Businesses in Atlanta, GA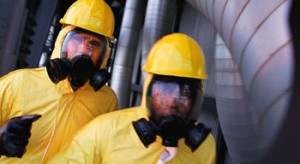 Abatement Solutions Inc. offers professional mold detection services to homeowners and businesses throughout Atlanta, Georgia, and the surrounding communities. If you have noticed signs of mold – such as a musty smell, green or black spots that look like mold, or a water leak that could allow mold to grow – our mold detection professionals can identify whether you do in fact have a mold problem that threatens the indoor air quality of your building. We'll use industry-approved mold detection methods to determine the extent of the problem, clearly explain our findings to you, and then recommend a course of action for mold remediation.
To assess your building, we will utilize the following inspection methods:
Visual inspection – Having worked for years detecting mold in the Atlanta, GA, area, our mold detection team knows the areas in a building where mold is most likely to grow. To find visual confirmation of mold growth, we will scour all areas of your building, including your living areas, crawl space, and attic, as needed. We can look under your carpet and behind walls, if necessary, to locate a mold problem that is not readily visible. We will utilize moisture meters throughout this process to identify sources of moisture that could allow mold to grow.
Indoor air quality testing – If needed, we will also have an independent inspector come test the air in your home or business, providing objective verification that you do, in fact, have a mold problem. We have a third party lab conduct this mold detection test, to avoid any potential conflict of interest.
If we do locate hazardous mold growth in your building, our Certified Mold Remediation Contractors will use tools such as containment barriers, air scrubbers, and EPA-registered fungicides to make your home or business a safe environment once again. Afterwards, we can replace any drywall, baseboards, or other surfaces that were damaged, and then spray a protective coating, backed by a 10-year warranty, on the mold-affected surfaces to prevent the mold from returning.
To learn more about the mold detection services we offer in Atlanta, GA, contact Abatement Solutions Inc. today.