Black Mold Removal by Abatement Solutions for Homeowners in Alpharetta, GA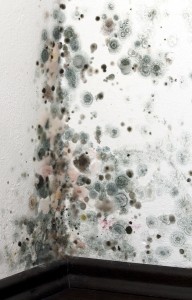 Don't postpone finding professional black mold removal services when you need them for your home or business in Alpharetta, Georgia. Black mold releases hazardous mycotoxins, which can irritate allergies and cause a range of other health effects. At Abatement Solutions, Inc., we've identified, removed, and prevented black mold growth for a wide range of clients, and we specialize in mold remediation, meaning we have greater expertise than many mold treatment companies that only offer those services in addition to their primary line of work.
At Abatement Solutions, our certified mold remediation contractors can identify and remove toxic black mold in any section of your Alpharetta, GA, building, whether it has contaminated your crawl space, living areas, attic, or any commercial setting. After confirming the presence of a hazardous mold contamination either visually or by having a third-party mold inspector test an air sample, we'll utilize the following tools as part of our comprehensive black mold removal program:
Water extractors
Dehumidifiers
Containment barriers
Air scrubbers with HEPA filters
Low-VOC cleaners
EPA-registered disinfectants
Once we have completely rid the area of toxic black mold, we will then coat certain at-risk unfinished surfaces with a preventative mold-resistant coating, which will keep mold from growing on those structures even if mold spores land on them. We back this remarkable protective treatment with a 10-year warranty.
To learn more about how Abatement Solutions' black mold removal services can make your home or business a safe environment, contact us today. Our team proudly serves clients throughout the Alpharetta, GA, area.