Do You Need Mold Inspection Services for Your Home or Business in Atlanta, GA? Look to Abatement Solutions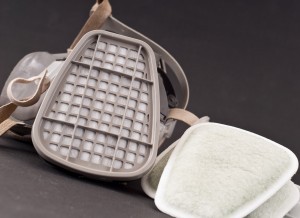 You should seek out professional mold inspection services if you suspect that you have a significant amount of mold growing in your home or business in Atlanta, Georgia. Telltale signs of mold include fuzzy black spots, a musty smell, or a water leak that has occurred in a dark and/or poorly ventilated indoor area. By calling Abatement Solutions, Inc., you can have a veteran inspector determine the location and full extent of the mold growth in your property, so you can promptly address the problem before it spreads.
At Abatement Solutions, we offer expert mold inspection services for realtors, residential and commercial property owners, management companies, and many other clients. When you reach out to us, we'll discuss your concerns, answer any questions you have, and then perform a thorough visual inspection of your property in Atlanta, GA, looking in all the locations where mold is the most likely to grow. As part of the mold inspection, we'll assess your:
Bathrooms
Kitchen
Crawlspace
Attic
Basement
And any other areas where mold could grow
If we do not see visual indications of mold during the inspection, but still suspect that you have mold growing inside of your home or business, we'll have an independent specialist come test air samples in your property, so you'll have objective confirmation that you do, in fact, require professional mold remediation services. As a full-service mold removal company, we can provide a single-source solution to any mold problem that we do detect, handling any mold remediation, prevention, and reconstruction work needed to restore your home or business to a healthy environment.
To speak with a trusted mold inspection expert about the problem you face, contact Abatement Solutions today. We proudly serve residential and commercial clients throughout Atlanta, GA, and the surrounding areas.