Mold Removal Specialists Serving Homeowners and Businesses throughout the Atlanta, GA, Area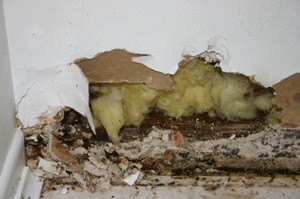 It's quite common to need mold removal services in the Atlanta, Georgia, area. The warm, humid climate in this part of the country provides the ideal conditions for mold growth, and spaces such as basements, crawl spaces, and attics in particular provide the damp, dark, and poorly ventilated settings that can facilitate mold colonies. If you've noticed visible signs of mold, smelled a musty odor, or recently have had a water leak in your home or business, you can rely on the mold removal specialists at Abatement Solutions to make sure your property is free from dangerous mold contaminations.
If you suspect that you have a mold problem on your property, it's crucial that you promptly seek professional mold removal services. The signs of mold you've observed prove that the conditions in your home or business in Atlanta, GA, will support mold growth, which means the contamination can easily spread. In fact, extensive mold contaminations can seem to appear "overnight," when in the reality, the mold spores had long existed in the space and a fairly simple change in the environment has suddenly allowed the mold to flourish. However, with Abatement Solutions, you can rest easy knowing you have a partner that can handle all the necessary steps to make your property inhospitable to mold and safe for people to occupy. You can count on our team for all of your mold removal needs, including:
Mold inspections and enlisting third-party air sample testing
Extraction of the moisture that has allowed the mold to grow
Mold remediation to kill and remove all mold from your property
Mold-resistant preventative coatings (backed by a 10-year warranty)
Reconstruction of mold-damaged surfaces
To discuss your mold concerns with one of our certified mold removal professionals, contact Abatement Solutions today. We proudly serve realtors, residential and commercial property owners, and property management companies throughout the Atlanta, GA, area.