Do You Need a Mold Inspection for Your Home or Business in Gwinnett, GA? Look to Abatement Solutions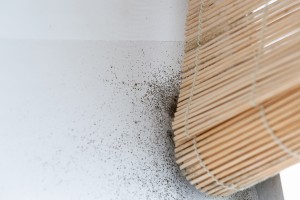 A professional mold inspection is the necessary first step toward addressing the mold problem in your home or business in Gwinnett, Georgia. When you hire an inspector, make sure to choose someone with the expertise needed to determine the extent of the mold growth as well as the initial cause of the problem. Realtors, property owners, and management companies throughout the area rely on Abatement Solutions, Inc. when they want to know for sure what type of mold problem they face.
When you reach out to us, we'll perform a thorough mold inspection throughout your property, looking even in places such as behind drywall and under carpet to find mold colonies that aren't readily apparent. We'll evaluate all at-risk areas of your home or business in Gwinnett, GA, including your:
Bathroom
Kitchen
Attic
Crawl space
Basement
If we don't find conclusive visual evidence of mold during the inspection but still have observed indications of mold growth – for instance, a musty smell or a water leak that would allow mold to thrive – we'll have an independent mold inspection technician test air samples in the space. That way, you'll have objective proof that you do in fact require mold remediation services.
If you do have a mold problem that needs to be addressed, we'll propose a thorough mold removal and prevention plan that will eliminate the mold and prevent it from returning. You can enjoy complete peace of mind knowing that we back our mold prevention services with a strong 10-year warranty.
To put your mold inspection in the hands of a trusted specialist, contact Abatement Solutions today. We proudly serve residential and commercial clients throughout Gwinnett, GA.