Expert Mildew Removal by an Atlanta, GA, Company You Can Trust – Abatement Solutions Inc.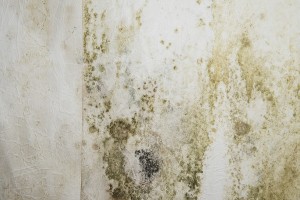 The mildew removal experts at Abatement Solutions Inc. can ensure that your Atlanta, Georgia, home or business is safe from dangerous mildew contamination. Our Certified Mold Remediation Contractors have the experience and equipment needed to identify mildew growth, safely remove it, and prevent it from growing in your building again. In fact, we guarantee that an independent testing agency will confirm that the mildew levels in your home or business will be returned to industry-acceptable levels once our mildew removal work is done.
Mildew – which is mold in its early stages – thrives in areas that are damp, dark, and poorly ventilated. Left unchecked, it can spread and cause costly damage to your home or business, even threatening the health of the people inside. Having worked for years serving residential and commercial customers throughout Atlanta and nearby communities, our inspection team knows exactly where mildew is most likely to grow, and we'll scour your building to determine the full extent of your mildew problem. If needed, we'll even have air samples tested by an independent laboratory to provide you with objective confirmation of the threat that mildew or mold may pose to the occupants of your building before our mildew removal work begins.
Once the Abatement Solutions Inc. inspection team identifies the extent of your mold infestation, we'll use the following mildew removal tools to make your building a safe environment:
Air scrubbers, which can filter mold spores out of the air, preventing them from contaminating other parts of your home or business
Water extractors, fans, and dehumidifiers, which can remove standing water and reduce the humidity in your building, so that the mold won't simply return after our mildew removal work is complete
EPA-registered cleaning solutions and hospital-grade disinfectants, which can kill any mold growth and sanitize the affected surfaces
Mold-resistant protective coatings, which we'll spray on the surfaces that are at high risk of mold and mildew growth to prevent the mildew problem from returning, and which we'll back with a 10-year warranty
Contact Abatement Solutions Inc. today for mildew removal services that can make your Atlanta, GA, home or business a safe environment once again.