Mold Inspection Specialists Serving Atlanta, GA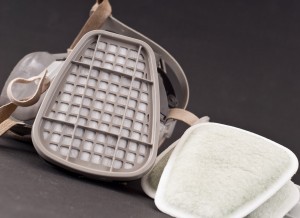 You should seek professional mold inspection services if you notice any of the following signs of mold in your Atlanta, Georgia, home or business: fuzzy spots that look like mold, a musty smell, or a source of moisture (such as a water leak) that may allow mold colonies to thrive. A mold inspection can confirm whether you do, in fact, have a mold problem that you need to address, so you can then promptly end the contamination before it spreads, causing costly damage to your property and posing a threat to the health of the people inside. If you want a mold inspection specialist you can rely on to provide a thorough assessment of your property, clearly communicate the nature of the problem to you, and then recommend a detailed course of action to address the problem, turn to Abatement Solutions.
When you contact us, we'll listen closely to you about your mold inspection needs, answer any mold-related questions you may have, and then visit your home or business in Atlanta, GA, to complete a thorough assessment of your property. As part of the inspection, we'll thoroughly examine all areas of your home or business, including your:
Crawlspaces
Attic
Basement
Bathrooms
Utility room
Kitchen
To find mold colonies that can't readily be seen, we'll look behind drywall, under carpet, and in other concealed areas during the mold inspection. We can also have air samples tested by a third party to detect elevated levels of mold spores in the indoor environment. If the results show that the mold levels do pose a threat to building occupants, we'll propose a mold remediation program tailored to the specific nature of the problem. As a full-service mold removal company, we can handle all aspects of the water extraction, mold remediation, mold prevention, and reconstruction of mold-damaged surfaces to make your property free of hazardous mold and resistant to future mold growth.
Contact Abatement Solutions today to discuss how we can meet the mold inspection needs of your Atlanta, GA, home or business. We look forward to helping you however we can.