Need Mold Removal Services in Decatur, GA? Look to Abatement Solutions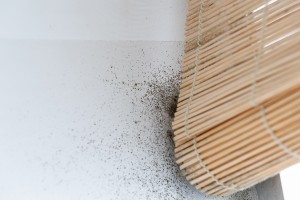 While a long list of companies offer mold removal services in the Decatur, Georgia, area, many of these groups only perform this work on the side and focus primarily on their main business, such as damage restoration. At Abatement Solutions, Inc., we focus first and foremost on mold remediation, meaning we have a level of expertise many other companies can't match. What's more, we pride ourselves on our ability to educate our clients about mold and the specific contamination in their property so they will understand exactly what threat the mold poses to the people inside. Upon identifying the presence of unhealthy mold levels either visually or through air sample testing, we'll then propose a detailed mold removal program tailored specifically to the contamination in your Decatur, GA, home or business. To make the indoor air quality safe again for your property's inhabitants, we'll utilize industry-recognized mold remediation equipment, such as:
Water extractors
Containment barriers
Air scrubbers with HEPA filters
Advanced peroxide cleaners
Broad-spectrum fungicides
Preventative mold-resistant spray coatings
Throughout this process, you'll have one designated contact at our company who you can reach out to at any time with your questions or concerns. Our client-focused approach to mold removal has made us the mold remediation company of choice for area realtors, residential and commercial property owners, and developers alike.
To learn more about our comprehensive mold removal services, including how we can repair or replace any mold-damaged surfaces in your building to make them look like new, contact Abatement Solutions today. We proudly serve clients throughout the Decatur, GA, area.